In-Suite Spa
Let the Spa Come to You

Spa Santa Cruz

Enjoy the luxury of a Seascape Spa Retreat accompanied by the soothing ocean sounds and a warm, cozy fire—all in the privacy of your suite. Indulge in your choice of specialized massages and facials. Go ahead, you deserve it.
Skincare
Hydrafacial
45 min $250
Hydrafacial uses patented technology to cleanse, extract and hydrate skin while infusing highly-effective serums tailored to your specific skin needs. This unique process helps improve the appearance of several skin concerns, including fine lines and wrinkles, skin firmness, texture and pore congestion.
Hydrafacial Boosters
Dermabuilder: Helps smooth the appearance of fine lines and wrinkles and enhances skin elasticity
CTGF: Minimizes the appearance of fine lines and wrinkles through naturally derived growth factors
Britenol: Brightens and balances skin tone while minimizing the appearance of dark spots and sunspots
3 additional boosters can be added for $80.00 each.
Skincare
Glycolic Facial
60 min $160 | 90 min $200
Reveal a more even skin tone with this AHA exfoliation and rehydration. This facial helps to reduce fine lines and sun damage, leaving your skin with a smooth healthy glow.
Skincare
Facial Cupping
60 min $180 | 90 min $225
Erase the tell-tale signs of aging with this unique treatment that improves blood circulation to reduce under-eye puffiness and restore youthful radiance.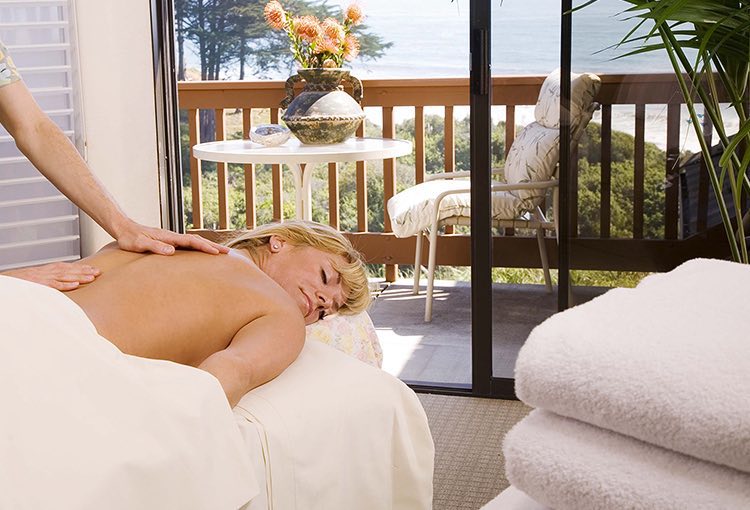 Massage
Oceana - Our Signature Massage
60 min $135 | 90 min $180 | 60 min couples $270 | 90 min couples $355
Drift away to the soothing sounds of the ocean by the warmth of a cozy fireplace while enjoying your personalized Swedish massage.
Body Work
Reflexology
30 min $50 (may be added to any massage or facial) | 60 min $135
Relax while we work with the reflex points of the feet, hands, and ears, all of which correspond to internal organs, the central nervous system, and the structural body. This session promotes a deep level of immunity enhancement.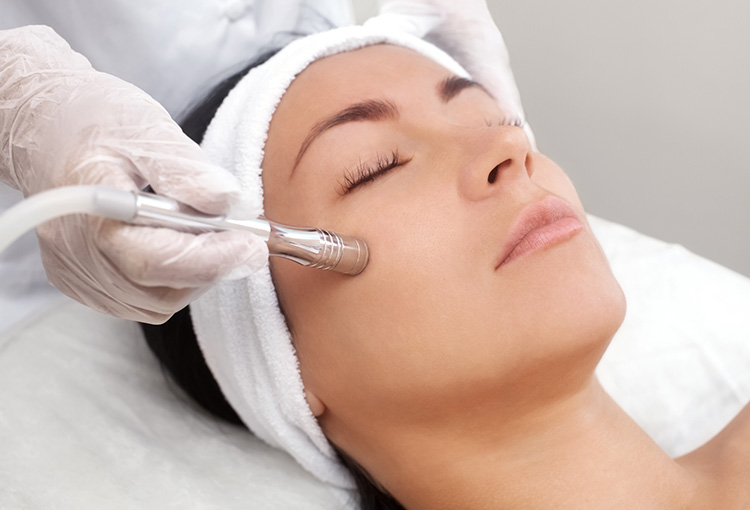 Add-On Services
Lash Tint
10 min $45
Shorten your morning make-up routine with a lash tint that eliminates the need for mascara. This service will leave your lashes looking longer, darker, and thicker.
Add-On Services
Lash Lift
45 min $155
Skip the eyelash extensions and wake up your face this low-maintenance approach to instantly lusher-looking lashes.
Add-On Services
Microdermabrasion Treatment
15 min $30
Add a microdermabrasion treatment to any facial to remove dead skin cellls and reveal softer, smoother skin.
Add-On Services
Aromatherapy Scalp Treatment
15 min $35
A combination of herbal infused oils, aloe vera, and protein conditioners massaged into the scalp help to restore hair's vitality and shine. Includes neck and shoulder massage.
Add-On Services
Waxing
Add a variety of waxing services to any facial.
Eyebrows: $20
Lip or chin: $10
Arm: $20 (half), $35 (full)
Leg: $40 (half), $65 (full)
Underarm: $20
Bikini: $35 and up
Specials
Half-Day Spa Package
3 hrs $350
Enjoy an extended escape into bliss and feel pampered and rejuvenated from head to toe.
125-min Oceana Massage and Renewal Facial with a Microdermabrasion or Microcurrent treatment
15-min calming Aromatherapy Scalp Treatment
30-min relaxing Reflexology session
Requires advanced notice to reserve
Specials
A Blink Away
75 min $235
Enjoy a 60-minute Oceana Massage while receiving a Lash Enhancement treatment, a lash extension alternative using keratin to lift and curl your natural lashes as well as provide nutrients for growth.
Requires advanced notice to reserve